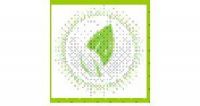 ENVIRONMENTAL SERVICES
21.12.2018


---
ENVIRONMENTAL SERVICES


Experience:
Technical Partners associates have experience in the following areas:
environmental impact assessments
situation analysis
remediation
eco-tourism
Application preparation for polluting categories (Latvia)

Environmental Impact Assessments
An environmental impact assessment (EIA) is an assessment of the possible impact—positive or negative—that a proposed project may have on the environment, together consisting of the natural, social and economic aspects.
The purpose of the assessment is to ensure that decision makers consider the ensuing environmental impacts to decide whether to proceed with the project.
We work with and are familiar with the European Union's Directives as they relate to manufacturing plants and commercial facilities. As such, working in countries outside the EU will require the involvement of local resources.

Situation Analysis
An environmental situation analysis is necessary prior to any activity affecting the environment. It provides an expert basis for wise decisions and the balance between nature protection and planned use of environment.
A situation analysis is usually required when purchasing a new property (land and/or building).
We determine if a site is in any way contaminated or determine the extent of pollution prior to new construction projects since contamination may eventually affect the project itself. It is also important to determine the level of contamination in a site since this pollution may affect ground waters, neighbors or the selling price of the property. A new property owner should complete a situation analysis so as to determine who is responsible for contamination – a previous owner or his own operations, and then take corrective action.
We determine if buildings are in any way contaminated. This is in cases when one wishes to purchase an existing facility and will depend on the intended use of the building. It is very possible that older constructions may be built with currently banned building materials (e.g. asbestos) or suffer from chemical or oil spills.

Remediation
Environmental remediation deals with the removal of pollution or contaminants from soil, groundwater, sediment, or surface water and the environment or from a brownfield site intended for redevelopment. Remediation is generally subject to an array of regulatory requirements, and also can be based on assessments of human health and ecological risks where no legislated standards exist or where standards are advisory.
Technical Partners two services related to remediation:
Consulting to advise as to the action to be taken,
Actual remediation work.
It should be noted that remediation work is performed by companies that Technical Partners cooperates with in Latvia. Hence assignments should be sufficiently large to be economically justifiable.
Our associates have had considerable experience in Latvia with clean-up operations in the old Soviet military sites and naval compounds/ports, as well as oil terminals in Latvian ports and chemicals manufacturing sites.
Eco-tourism
Some of our associates are extremely knowledgeable in eco-tourism projects internationally and are prepared to address individual applications on request.
Application preparation for polluting categories
Technical Partners is involved in the preparation of applications for polluting categories A, B and C (IPPC) in Latvia and provide consultations on environmental legislation. Since Latvia's regulations conform to EU Directives, we are able to assist in such assignments. We would have to rely on local specialists for assignments outside the EU.
---
Back