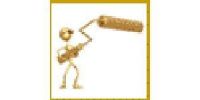 CONSTRUCTION RELATED SERVICES
19.12.2018


---
CONSTRUCTION RELATED SERVICES


Technical Partners (TP) provides complete construction related services for manufacturing operations which are associated with plant expansion, internal modifications and new facilities. This is in addition to construction related services that are related to residential housing and urban development projects.
We use the same approach used in our project Engineering Services. In all cases, we believe in up-front engineering to determine requirements before we start spending money. The reason is explained in the chart below.
Please refer to our Project Engineering section for details.

Concept Design
Our Engineers and Architects will provide a concept design based on the technical information provide. Should technical information not be available, we can assemble this also.

Monitoring Consultancy
Monitoring consultancy involves representing the Ownerís interests in a Project reviewing the plans and work of the General Contractor, other Consultants, Architects, etc. and providing periodic reports on progress. Normally we do not get involved in the actuals process, but when need be, we lend assistance to the General Contractor.

Construction Inspection
Construction Inspection services are provided by qualified and licensed personnel. However, licensing issues may restrict this service outside Latvia.

Project Management
Technical Partners can provide full Project Management services for construction projects relating to manufacturing or commercial facilities.

Design
Technical Partners can complete any design function required in manufacturing or commercial facilities including:
Flow charting (process and product flows)

Electrical design

Structural design

Reinforced concrete design
---
Back